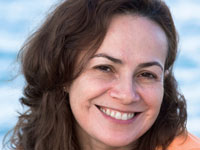 Do you hear popping or clicking sounds in your jaw whenever you chew? If so, you may be suffering from temporomandibular joint disorder - TMJ for short. Not only is it annoying, left untreated, it can be very painful. In simplest terms, TMJ symptoms can be described as chronic inflammation of the temporomandibular joint that connects the lower jaw to the skull.
Overlook TMJ dentist Ward, D.M.D., has diagnosed and treated many such cases. If you suffer from any pain or discomfort in your jaw, your next call should be to Interstate Dental Clinic. We also provide cosmetic dentistry, dental implants and sleep apnea.
Treatment of TMJ syndrome and symptoms may include restoration of certain teeth that may be contributing to your jaw pain. Dr. Ward will want to speak with you about your symptoms and your jaw habits to identify the underlying causes of your TMJ symptoms. It's often possible to get relief with simple changes in your eating and sleeping habits. However, surgery is sometimes required for more advanced cases of TMJ disorder.
For quality Overlook TMJ dentistry, just call Interstate Dental Clinic at (503) 285-5307 or stop in to arrange for a consultation. Dr. Ward will be happy to discuss the many affordable options available to meet your dental needs.